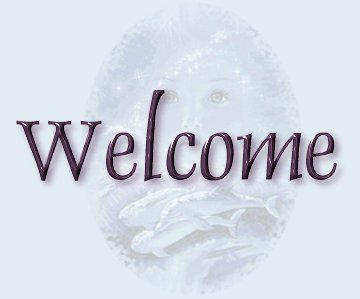 | | |
| --- | --- |
| | This is Chance right after his second birthday in May! Guess what he wants to do? Hmmm, baseball? :) Yes, Chance is All BOY! He loves to play!! He's curious! He's tender and sweet! And he WAS full of energy until July 7th. Then he started a temp and the ALL is all back now :( |

At this time, Chance's chances are not
very bright and we are having to draw
deep inside our faith and support
from each other. Chance DOES have
to have a bone marrow transplant.
It has to be done within the next
one to two months. Right now
we are in the process of family members
having pathology checks to see if any
one of us can be a donor. We are
concerned, wonderful Dr. K is
having to do what is what is considered right
and that means that the levels of chemo
are being upped. This is so hard on
Chance as the toxicity levels are
way up there! This is Chance's tomorrow.
Please look deep inside for a moment
for a prayerful thought for OUR little boy!
No one in the family is a match :(
But through the National Bone Marrow
Donor Registry there are 7 matches,
of which 5 are looking real good!
Yay Chancer! Imagine all the kind people
who have the heart to do this for one very lucky person!
God bless them all!
The time is approaching. Chance has good days right
now and really bad ones. He's getting his chemo
twice a week. He's losing his hair.
Poor guy, barely got a "chance" to grow any!

Chances outlook seems pretty bleak right now. But our faith keeps us strong! Chancerman's parents are with him day and night pretty much at the hospital. I know Mom is!! When Chance isn't feeling good, all he wants is MOM! Dad gives her much needed breaks and is there with love and devotion for his second son.
They are a young struggling family with a few hard knocks behind them. Unfortunately they are without insurance on this and have had many resources cut because of Chance's condition. Can you please help?






The next page you visit is Chance's Take A Chance on Chance page. It is covered with many places you can visit. There are many options and choices for you there if you would like to and want to help Chance's family! Each program allows proceeds in some various way of being a financial benefit to him and his family during this difficult time. Perhaps a survey, where all you give is your time while taking it.

Here we are busy asking for donations for a planned Kid's Day coming up soon in September in Michigan. We need a lot for that day and are learning how to communicate with the public and ask for help with donations of all sorts to help provide for the supplies needed. (where/when to come soon!) during this crisis! We have never done this before, it has always been easier to be on the giving side. We are not here to take advantage of anyone.



(Check out some real HOAXESthat have gone around!



You can check for yourself thru St. Francis Hospital, Tulsa, Oklahoma about Chance. We are their family and we are desperately asking for help thru the goodness of man's humanity and compassion for an unknown family to most, but treasured by the ones who know and love them!


I, "Mom-Mom" (as Chance calls me, otherwise known as grandma) mistamar2u do ask that you look deep inside and perhaps you would like to make a donation directly to his fund.
That address is as follows:




Chance Kyle Shepherd

c/o Bank of America

P.O. Box 368

Highway 39 & YY

Shell Knob, MO 65747-0368






We tried to set up a trust fund for him, but needed the $$ for a good lawyer and accountant which we cannot afford even within the family. Perhaps that is yet to be. For now, we are trying with this savings to cover enough to meet their daily financial needs and the ones that are coming up when he goes from Tulsa to Oklahoma City for the transplant itself. They may be there for months. Perhaps not. We pray that all concerns of his go forward to the best of his caregivers and hope that God's choice is a bright one for this beautiful life we call CHANCE.
If you have any questions, please email me and I will provide you with the answers

Update as of January 26, 2001
Chance relapsed last July, and finally the time has come! He and his parents are now in Oklahoma at the Jimmy Everest Cancer Center of Oklahoma. His mom and dad are staying at the Ronald McDonald house whenever not right there with Chance. He is undergoing the heaviest of all his chemo treatments to totally wipe out all bone marrow cells..that will bring a lot of pain, mouth sores from his mucous membranes being affected by the heavier chemo, diarrhea (lots of changes per hour), lots of nausea. If his mouth gets to sore for him to eat, then they will feed him thru a tube. This week his new double port for the bone marrow transpant got infected. They are trying antibiotics to clear it up, but they might remove that one and put in a new one. His schedule day is February 2, 2001. Please say a prayer and hold a special moment in your heart for this strong fighter!
(1/27/00)This we just received yesterday from Janet & Adam on what is happening, as there was an infection that has made matters worse on his new port.."i just wanted to say hi chance is doing good he will have his new double line put back in on tues it came out today transplant is still on 2-2-01 finally figured out email now i can keep in touch hopefully more cant stay on long just wanted to touch base with you"
love
janet chance
adam
Saturday, February 3, 2001
Today the transplant DID happen. It only took about 30 minutes and the doctor stayed with him for an additional 30 minutes to monitor his vitals.
Why the plane was late which caused the delay is anyones guess. My daughter said she was pretty sure that she saw the donated cells arrive last night about 8pm.
What we know about the donor? Only that she is female. Bless her heart and compassion!
There are six criterior factors that have to match perfectly and hers did on all six counts. Her red blood cells did NOT match though and Chance will be urinating pink for the next few days as her red cells take over his body and his are eliminated.
Chance was awake during this process, which surprised me. And he was up and wobbily walking around soon after. They had given him benedryl and liquid valium though and after going into PICU with the new surroundings he became very crabby, annoyed and from what my exhusband told me went into a screaming spell which lasted about 20 minutes and then fell asleep.
It is my understanding that all his vitals and blood levels are good at this point. May God keep them there.
Either Monday or Tuesday they will again start chemo to kill off ANY of his cells that might have been hidden. From my understanding this is when the fight of acceptance of the donors new cells begins. Although I am sure that it is in progress right now.
As a family member always has to be in the room with Chance right now. It is going to be a rough time for Janet and Adam and I am continuing to pray for their physical and emotional strength to continue! Godspeed to my family!!



Friday, February 9, 2001




Chance has taken a turn for the worse. He has come down with graft vs host disease. Poor Chance! This happens after a bone marrow transplant is done. Right now we are waiting to find out what stage it's in, and feel that it is luckily in stage one, which is the least hard on his body. But unfortunately he now is contending with an enlarged liver, a total body rash and blisters to his male organ member. He is also running a fever of 103%. The doctors have him on four different antibiotics, steroids, and morphine. Pray for some relief!


We have been told that this does not usually occur until later on after the transplant. We hope tomorrow brings better news and more comfort to Chance.
Chance is one very sick little boy and to see him is to know that he also is having a hard time understanding why this time it is taking more days to "feel better." Again, keep Chance in your thoughts!
Monday, February 12, 2001
This weekend has been very hard on the family. It has been a weekend of many painful and heavy hearts. A lot of tears. Saturday early Chance lost all of his new hair all at one time. All he is doing is screaming. We don't know if in fear or pain and it hurts not to be able to comfort this little one. I had a hard time with Chance's father Saturday. He had come down with bronchitis and was trying to stay away because of the germs he was abounded with. So going back to the Ronald McDonald house alone, he began to think negative thoughts and I don't know if and when he can be turned around on this. I spoke with him for a long time and I will say that it was the first time in his 25 years that I wasn't able to get across to him and ease his pain. I ask myself how one does displace the anger of seeing your sweet little child in such duress! I also had someone ask me not to long ago if I ever felt anger towards my higher power, which in my case is God. No, throughout this ordeal I have never been angry with God. I seek him for comfort and have seen the miracle of prayer. Throughout this ordeal I have seen human strength and courage stretched farther out than I could have thought possible. Through out this ordeal I have seen much in the power of prayer and kindnesses of strangers for our dear sweet little Chancerman and I do not find myself questioning that my anger is directed to God. While reading this, please find it in your heart to say a little prayer. The littlest of prayers can have such power and strength behind it. Hold Chance, me, all of our family within your hearts for just a bit! Keep believing. Believe that Chance will find his way back to times of no pain and suffering.
Thursday, February 15, 2001
GREAT NEWS!! It's amazing what can happen in just a few days! Chance is coming back to his old self!" He had another biopsy done today, thru his intestines to see how much of the graft versus host disease had affected his internal organs. At this time, from what the doctors were able to see they think he's in the clear there! But the results will be in tomorrow. Chance has stabilized now and he is now starting to feel better. It is great to know that our little Chancerman is wanting to play!! But the best news is that his bone marrow is starting to graft!! His doctor said to his knowledge that Chance is beating the odds there also, being the youngest to have the graft start so soon! Usually it starts later! We are so overwhelmed and overjoyed with all this good news!! But we know thru experience that things can change as suddenly as one moment versus the next! AND when talking to Adam tonight, I was uplifted as he now knows how much the power of prayer helps! He has found his hope again! He also is realizing just how those prayers are world wide and is taking comfort in that knowledge! They do visit Chance's prayerbook and they do take much comfort in reading the good wishes and prayers of a lot of online people who give of themselves thru their time in doing so!! God bless you all!!
Chance will be three in three months and somehow I know that he's going to have the best birthday yet!!
To everything there is a season and a time to every purpose under the heaven. Ecclesiastes 3:1.
Now is a good time for me to appeal again to any of you to seriously think about becoming a donor! For if it was not for this female, our Chance would not be given the chance that he is now undergoing!! Yes, it does give you a few days of discomfort, but not anything what we imagine and for most it is just like a sore muscle pull.
Janet and I talked about this last night. It is done just like when you give blood. So the pain isn't even there! They retrieve it directly through the blood now. So to donate now is just like giving blood!! Perhaps it is up to the donor?
Please, please consider..it might be YOUR child!


If you would like to send him a card at the hospital his new address for the next few months is:
Chance Shepherd
Jimmy Everest Cancer Center of Oklahoma
Childrens Hospital of Oklahoma
PICU Room 5748
940 NE 13th Street
Oklahoma City, Oklahoma
73104

I don't want to leave his big brother Tyler out either. He's 6 going on 20. He's feeling pretty left out right now. He has to live with his other grandmother a few hours away this year as he started kindergarten and Mom and Dad wanted him to have a settled first year! Perhaps you could send him a card?
Tyler Mitchell
3409 Park Place North
Muskogee,
Oklahoma
74403
I do admit, this is a very bold move. To just ask, but I do hope that you find it within yourself to help in some small way of your choosing. A person does what she has to do, and I am asking. PLEASE HELP somehow!


Free counters provided by Honesty.com.

Heart graphic by Resa Lee ~Thank you Resa!
Created for Chance
July 20, 2000
Updated: January 27, 2001

by: "Mom-Mom" mistamar2u