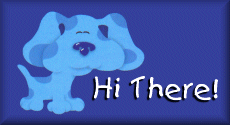 Hello! Chance wants to welcome you to his BIG page of photo's! These were taken from around Father's Day up until this last week! You'll be able to notice the changes that the chemo has brought about! They have steroids in them and lucky for him that he's going to Oklahoma City for his transplant soon! (Did I say that?)They are harsh and definitely has increased his eating habits. But the change is so drastic in such a short period of time that it's hard to realize he's the same little boy! And if Dr. K was to continue, I worried that Chance just might explode!!

This is the whole special family that is going thru such hard times!
There is Dad (Adam), Tyler (Chance Kyle's big brother), Mom (Janet - "lilbossie"), and, (of course) Chance!! A real sweet family!
I ("Mom-Mom" mistamar2u) was very fortunate to spend four months with Chance, Tyler, and his mother(Janet-Lilbossie) way back at the end of 1999 and the beginning of this year. I thank God for every moment as they are very precious to me!
Anyways, here is the fighter, whom we call Chancerman or Guru (as he has taught us all so much!) I hope you enjoy these photographs as much as I love them!

And now on to CHANCE!! These were in July after he had relapsed, sprung from the hospital because of "good behavior :)
Chance loves to swim! Here he had been crying because he wanted to go back into the pool! And begging to boot! Aww...
Isn't he just precious? YES he IS!
Mom is the tired one! Can you tell?
Chance is having a ball though!
Sharing a moment between dad and son!
Taking Aunt Mist for a stroll! WooHoo! :)
These were taken a few weeks ago (mid August 2000), notice any changes? It's the chemo :( Strange how someone sick can still look SO good!
Sharing time with Tyler, his big brother. Buddies forever!:)
Yay Chancer! Getting to swim with Mom!
Chance loves his picture taken and says "tease" for the camera with a big howdy! I wonder if he enjoyed the bonfire? :)
This one was taken last year when he discovered swimming, but don't look, that's a worm he's trying to eat! He didn't get to eat it, but we let him play! :)
This is all for now! More to come!

Free counters provided by Honesty.com.

Created for Chance
July 24, 2000
Updated: August 29, 2000

by: "Mom-Mom" mistamar2u